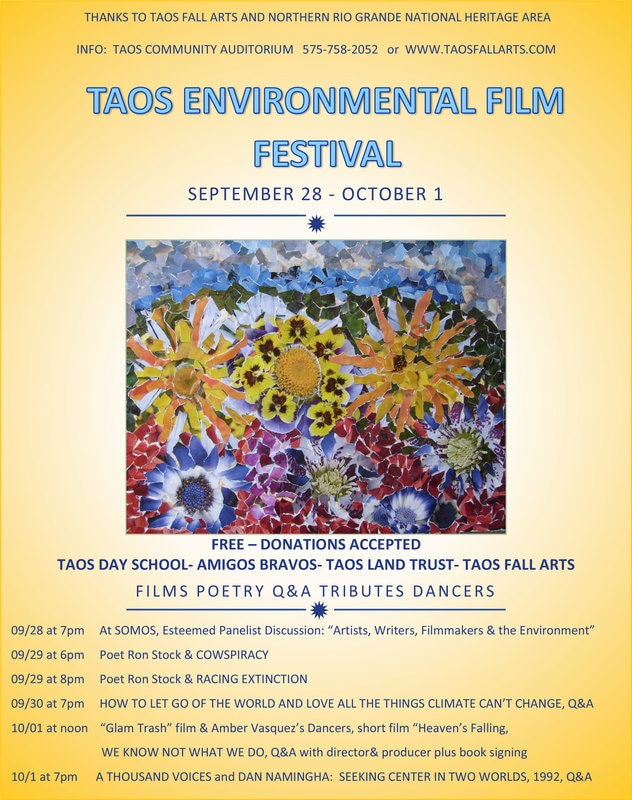 [su_youtube url="https://www.youtube.com/embed/W7vqtDeSryA" width="516″ height="320″]
HILIGHTS FROM THE 2016 FESTIVAL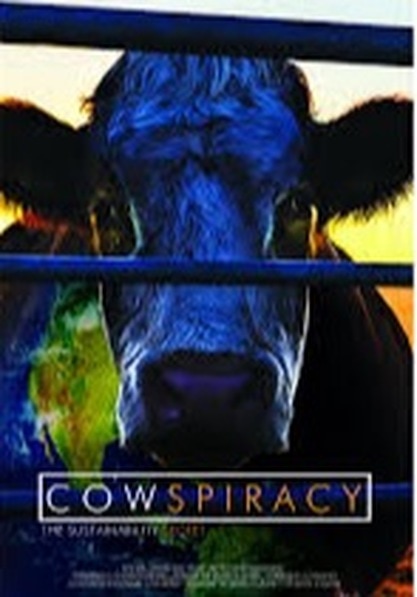 "Cowspiracy"
SEPTEMBER 29, 2016 6:00 pm
PLUS Introduction by the Poet Ron Stock.
Taos Community Auditorium (TCA)
For More Info call: 575.758.2052
Price: Free 
Film Website:
https://www.c
owspiracy.com
​​

​Cowspiracy: The Sustainability Secret is a groundbreaking feature-length environmental documentary following intrepid filmmaker Kip Andersen as he uncovers the most destructive industry facing the planet today – and investigates why the world's leading environmental organizations are too afraid to talk about it.
Animal agriculture is the leading cause of deforestation, water consumption and pollution, is responsible for more greenhouse gases than the transportation industry, and is a primary driver of rainforest destruction, species extinction, habitat loss, topsoil 
erosion, ocean "dead zones," and virtually every other environmental ill.
Yet it goes on, almost entirely unchallenged. As Andersen approaches leaders in the environmental movement, he increasingly uncovers what appears to be an intentional refusal to discuss the issue of animal agriculture, while industry whistleblowers and watchdogs warn him of the risks to his freedom and even his life if he dares to persist.
​
As eye-opening as Blackfish and as inspiring as An Inconvenient Truth, this shocking yet humorous documentary reveals the absolutely devastating environmental impact large-scale factory farming has on our planet, and offers a path to global sustainability for a growing population.
https://www.cowspiracy.com/
---
[su_row][su_column size="1/2″ center="no" class=""]
"Racing Extinction"
SEPTEMBER 29, 2016 7:00
Plus a Poem by Ron Stock.
​Taos Community Auditorium (TCA)
Price: Free 
Film Website: https://www.thefilmcollaborative.org/films/racingextinction​
​This Film screening was partially sponsored through the generous support of the Santa Fe, NM branch of the Defenders of Wildlife.
​Oscar®-winner Louie Psihoyos (The Cove) assembles a team of artists and activists to show the world never-before-seen images that expose issues around endangered species and mass extinction. Whether infiltrating notorious black markets or exploring our affect on the environment, RACING EXTINCTION will change the way we see the world.[/su_column] [su_column size="1/2″ center="no" class=""][su_youtube url="https://www.youtube.com/embed/W7vqtDeSryA" width="520″ height="320″][/su_column][/su_row]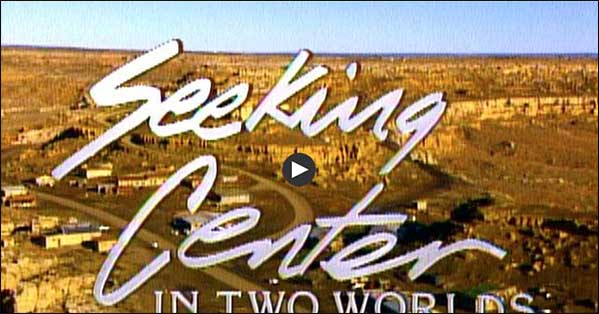 ---
"HOW TO LET GO OF THE WORLD"
A Film by Josh Fox
​
​
​Taos Community Auditorium (TCA)
Price: Free 
Film Website: 
www.howtoletgomovie.com
In How to Let Go of the World and Love All The Things Climate Can't Change, Oscar Nominated director Josh Fox (GASLAND) continues in his deeply personal style …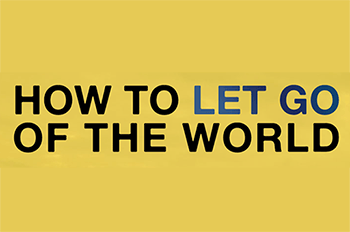 ---
"A Thousand Voices"
​A Presentation of Silver Bullet Productions​
Taos Community Auditorium (TCA)
Price: Free
Film Website: silverbulletproductions.com/documentary-films/a-thousand-voices/
This is the story of Native American women in New Mexico, from the creation stories of the beginning of time, through the invasions from Spain, Mexico, and United States. The power remains and the story continues.
​
From the proverb, "It takes a thousand voices to tell a single story," this is a documentary that builds from thousands of voices to present one universal story of New Mexico's Native American women. Native American women have been purveyors of culture since creation. In spite of Western invasions, Native American women remain strong and grounded in traditional values by enduring courage and wisdom.
​
The voices and advisers are from the Navajo Nation, Mescalero Apache Tribe, Jicarilla Apache Tribe, Kiowa Tribe, Pueblo de Cochiti, Ohkay Owingeh, and Pueblos of Acoma, Laguna, Jemez, Santo Domingo, Pojoaque, Santa Clara, Taos, Nambe and San Ildefonso.
---
FILMS, POETRY, DANCE MULTI-MEDIA
There will be a variety of films from old to new and short to long.  The festival will be honoring three cinematic artists with the film festival's "Environmental Activism in Film Award".  At noon on 10/01, recipients of the award, Director/Author and 2016 Humanitarian Award recipient, 
Elizabeth Gaylynn Baker
, will be honored following the screening of her film 
We Know Not What We Do.
  She will be present for the award and will accept an award on behalf of
 Ali McGraw
 who is also being honored.
​
Elizabeth will also have a book signing during the festival of her 
Gifts of Gratitude
.
https://giftsofgratitude.net/about-elizabeth-baker/
The film's producer, 
Aaron Taylor
, will join Elizabeth for a Q&A following the screening of the film.
In addition, Oscar nominated director, Josh Fox, will have his film How to Let Go of the World and Love All things Climate Can't Change screened at 7pm on September 30.  Following the screening there will be a Q&A via Skype and he will receive an Environmental Activism in Film Award.
On September 29, Ron Stock will read a poem prior to the screening of Cowspiracy and Racing Extinction.  Ron graduated with an Art Degree from Western Michigan University.  He coordinates a summer open mic at SOMOS, is a world traveler, painter, poet and lives six months in a village on the west coast of Mexico and Taos, New Mexico.   In October 2015, the largest hurricane to hit the west coast of the Americas landed on his Mexican home.
Jon Vigil, the director of Glam Trash Fashion Show is a photographer and filmmaker.  His great-grandfather was the subject of John Collier Jr. documentary photographs of the traditional farming practices and lifestyles of Las Trampas, New Mexico.   Jon strives to depict images that are "a representation of the people at the core of who they are."  Jon finds inspiration in the people of Northern New Mexico and the land that sustains them, which he describes as "truly one of the most amazing place on Earth."  Jon's film will be projected on the screen and become a unique multi-media performance with a choreographed dance by Amber Vasquez of Taos Youth Ballet.
Amber Vasquez is the director and owner of Taos Youth Ballet, which was started in 2005, and is now one of the leading dance schools in Northern New Mexico. Amber believes that dance can improve the quality of life for every Taos resident.  Born and raised in Albuquerque she began her ballet training at the age of three and by the age of 14 had a fellowship to study at the Alvin Ailey School in New York City.  She went on to dance with nationally recognized dance companies and has choreographed and taught at noted dance companies which included her own dance company, Vasquez Dance Ensemble, which she founded in New York City.  She was one of the youngest recipients ever of the Sundance Award for Excellent ​Choreography.
---