WED 4/18: SOMOS 7pm
Poets for the Environment
Judith Rane in a multi-media theatrical tribute to Terry Tempest Williams. "Poets for the Environment" presents: Taos Poetry Circus and SOMOS Founder, Anne MacNaughton & youth poets: Leah Epstein, Korah Garner and Ella Aquino.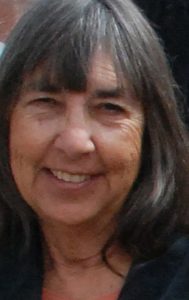 ANNE MacNAUGHTON is a poet, author and artist based in Northern New Mexico. Co-Founder of S.O.M.O.S. and director of the long-running Taos Poetry Circus, she teaches writing and coaches recitation and performance around the Southwest. Her easygoing voice has been described as reminiscent of Mary Oliver's. Her poems have appeared in numerous journals and anthologies including The Notebook, Minerva Rising, The Best American Poetry, The Rag and Bone Shop of the Heart, Thus Spake the Corpse, and In Company: An Anthology of New Mexico Poets After 1960. Smugglin' Blues is her chapbook. Her essays on poetry are included in Spoken Word Revolution and Poetry Flash. Editor of The Nineties: The Best Poetry and Photos of the Taos Poetry Circus, 1990-1999 and Wordworks, she is also a recipient of the New Mexico Literary Association's Gratitude Award.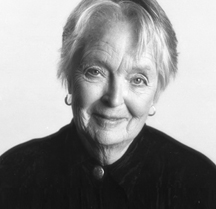 JUDITH RANE has been acting since grammar school when she played The Prince or The Pauper in The Prince and the Pauper … she can't remember which.
She studied acting in Canada, New Mexico and Massachusetts where, during the winter of 2011, she interned at Double Edge Theatre in Ashfield. Her roles have ranged fromAuntie Em in the Taos' TCA production of The Wizard of Oz; Woman in the Hotel in Death of a Salesman, to Maurya in Riders to the Sea by John Milington Synge and The Mother in Die Mutter by Bertolt Brecht. She was a member of Theatre Space acting company in Vancouver, B.C., in the 1980's, where she also studied clowning and street theatre. She has appeared in the New Mexico film making scene with spots in Breaking Bad, In Plain Site, and Lemonade Mouth. She was a founding member of Taos' Reader's Theatre in the late 1990's. She owned and operated RANE Gallery, with her late husband, Taos painter Bill Rane, where, with The Three Muses, many readings and ekphrasis poetry events were hosted. She is the mother of many (5 + 3), the grandmother of more (5+7), and the step-great-grandmother of another (1).
High School Poets for the Environment: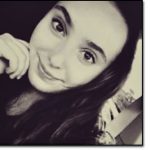 LEAH EPSTEIN
I generally write about very personal subjects such as emotions and human relationships.  I'm glad that I was given this opportunity to go out of my comfort zone.  I think it is imperative that we keep raising everyone's awareness as to the importance of immediate action in any way possible.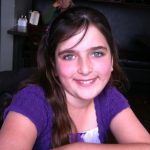 ELLA AQUINO
She is a 12-year-old writer.  Samples of her poetry on the SOMOS website reveal an erudite poet producing profound and beautiful work that would be impressive in an artist of any age.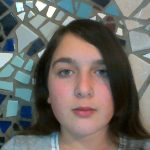 Korah Garner (poet, singer & musician)
Poetry can have a real and lasting effect.  Any art form is an expression of human suffering and beauty.  It's all a balance of good and bad, the beautiful aspects of humanity as well as the shadow side.  Art is so powerful as an expression of emotion that brings us together. Ultimately, it's all inside of all of us