Environmental Activism in Film Awardees - 2019
Tara Waters Lumpkin, PhD
Founder and Taos resident
Tara Waters Lumpkin, PhD, Founder, Voices for Biodiversity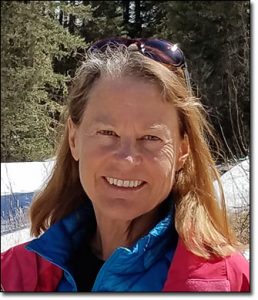 Tara is president of the non-profit Perception International. She founded Perception International's nonprofit project Voices for Biodiversity to explore, with the help of others, how human beings can shift their perceptions so as to learn to co-exist with other species and nature. In addition, she is an environmental and medical anthropologist who has worked as an international development consultant for UNICEF, the United States Agency for International Development, and a variety of nongovernmental organizations. Prior to international aid work, she was an environmental journalist and professor of writing and media, and has published poetry, fiction, and nonfiction, as well as having won more than half a dozen writing prizes, fellowships, and grants. At this time, she also is writing an eco- memoir.
VOICES FOR BIODIVERSITY
Our vision is a world where humanity and nature coexist in healthy ecological balance. Our mission is to enhance biodiversity conservation through storytelling, collaboration, community and advocacy.
Do you have a story to share about a human relationship with other species? Then join the Voices for Biodiversity (V4B) story-sharing community ... and be heard!
Voices for Biodiversity is a conservation-oriented nonprofit that connects people from around the world to protect biodiversity. Voices for Biodiversity's multimedia digital platform builds community around global story-sharing, creating a gathering place for those who believe humanity's health and well-being depend upon the health and well-being of other species.
Voices for Biodiversity focuses on sharing the voices of people everywhere, many are from those who usually would not be heard — indigenous and local peoples, students, non-experts, and more. Anyone can submit content and be published. For those not sure of their capabilities in writing and other multimedia forms, V4B is able to assign an eco-reporter who will help you share your story.
The Voices for Biodiversity concept began in 2009 when anthropologist Dr. Tara Lumpkin was studying how human nature affects Mother Nature. How people perceive, think and feel (personal philosophies and group cultures) affects how people interact with other species and ecosystems. Dr. Lumpkin thought: What better way to make people aware of this reality than through the ancient art of storytelling? And so, Voices for Biodiversity was born.
Great stories — those that not only inform but also provoke and inspire — are rare. Voices for Biodiversity's stories help readers answer these questions:
How do my actions affect wildlife and biodiversity near me?
What can I do to improve the world for other species?
How can my story help connect the human animal with the global ecosystem?
Once engaged, Voices for Biodiversity's storytellers and readers often move on to work in biodiversity advocacy, monitoring and action, scientific research, teaching, writing and photography. Some members go on to higher education while others switch to environmental careers. All are part of a worldwide community speaking out for biodiversity.
Environmental Activism in Film Awardees - 2019
Patagonia Works
November 28, 2018 by Tessa Byars (Slightly modified by TEFF)
Patagonia is giving away the $10 million in unplanned cash we saw as a result of last year's irresponsible tax cut. A tax cut that was not only a windfall for the oil and gas industry but will also open up 1.5 million acres on the coastal plain of the Alaska National Wildlife Refuge for oil and gas exploration and drilling. The timing of this tax cut couldn't have been worse.
Our planet is in peril because of human-caused climate disruption. Patagonia believes the scientists—including the authors of Friday's National Climate Assessment report—and it is urgent that we all do something about it.
Since 1985, Patagonia has funded grassroots activism as part of our commitment to 1% for the Planet. This additional $10 million will go a long way for the groups defending our air, water and land. It will also include support for the regenerative organic agriculture movement, which we think will not only slow the climate crisis but could begin to reverse it.
Patagonia's founder, Yvon Chouinard, says catastrophe is here, and we need all the help we can get to address the climate crisis. He said, "Our government continues to ignore the seriousness and causes of the climate crisis. It is pure evil. We need to double down on renewable energy solutions. We need an agriculture system that supports small family farms and ranches, not one that rewards chemical companies intent on destroying our planet and poisoning our food. And we need to protect our public lands and waters because they are all we have left."
Patagonia's Mission Statement: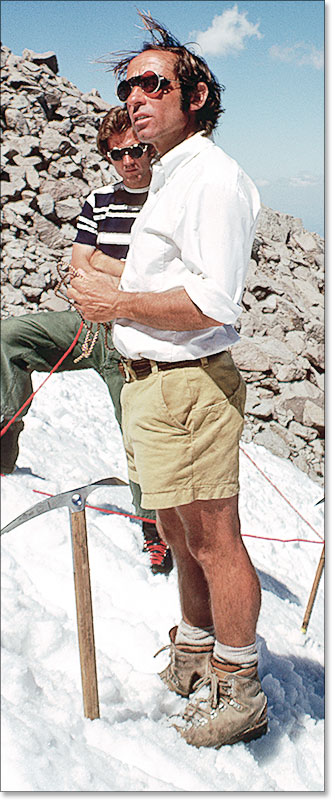 Founded by Yvon Chouinard in 1973, Patagonia is based in Ventura, California. A certified B Corp, Patagonia's mission is to build the best product, cause no unnecessary harm and use business to inspire and implement solutions to the environmental crisis. The company is recognized internationally for its commitment to authentic product quality and environmental activism, contributing over $100 million in grants and in-kind donations to date.
We're in business to save our homeplanet.
Our Reason for Being
At Patagonia, we appreciate that all life on earth is under threat of extinction. We aim to use the resources we have—our business, our investments, our voice and our imaginations—to do something about it.
Patagonia grew out of a small company that made tools for climbers. Alpinism remains at the heart of a worldwide business that still makes clothes for climbing—as well as for skiing, snowboarding, surfing, fly fishing, mountain biking and trail running. These are silent sports. None require an engine; rarely do they deliver the cheers of a crowd. In each, reward comes in the form of hard-won grace and moments of connection with nature.
As the climate crisis deepens, we see a potential, even probable end to such moments, and so we're fighting to save them. We donate our time, services and at least 1 percent of our sales to help hundreds of grassroots organizations all over the world so that they can remain vigilant, and protect what's irreplaceable. At the same time, we know that we risk saving a tree only to lose the forest—a livable planet. As the loss of biodiversity, arable soils, coral reefs and fresh water all accelerate, we are doing our best to address the causes, and not just symptoms, of global warming.
Staying true to our core values during forty-plus years in business has helped us create a company we're proud to run and work for. To stay in business for at least forty more, we must defend the place we all call home.
Core Values
Our values reflect those of a business started by a band of climbers and surfers, and the minimalist style they promoted. The approach we take toward product design demonstrates a bias for simplicity and utility.
Build the best product
Our criteria for the best product rests on function, repairability, and, foremost, durability. Among the most direct ways we can limit ecological impacts is with goods that last for generations or can be recycled so the materials in them remain in use. Making the best product matters for saving the planet.
Cause no unnecessary harm
We know that our business activity—from lighting stores to dyeing shirts—is part of the problem. We work steadily to change our business practices and share what we've learned. But we recognize that this is not enough. We seek not only to do less harm, but more good.
Use business to protect nature
The challenges we face as a society require leadership. Once we identify a problem, we act. We embrace risk and act to protect and restore the stability, integrity and beauty of the web of life.
Not bound by convention
Our success—and much of the fun—lies in developing new ways to do things.