A Message From The Director – 2019
TEFF DIRECTOR'S STATEMENT: Jean E. Stevens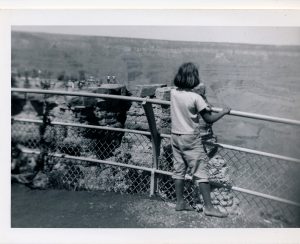 As the 5th edition of the Taos Environmental Film Festival dawns, I reflect on the year 2019 as I approach seven decades on planet Earth. Films in this 5th edition of the film festival explore the many changes that have taken place in my lifetime.
When I first visited the Grand Canyon, circa 1959, there was no one concerned about pollution in the Colorado River and its tributaries.
Later, while traveling around the world in the 1983, I visited Japan and also took a boat to the Soviet Union. In those days, at the height of the Cold War, the dangers of a nuclear bomb attack were real and discussed. Today the worry is primarily around climate change.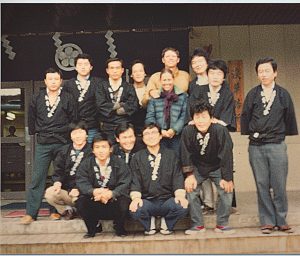 In 1983, I also visited the Hiroshima Peace Memorial Museum. I will always remember the photographs of the devastation caused by the1946 nuclear bomb attack. The artwork created by the nuclear bomb victims has been unforgettable. As a result of the nuclear bomb potential we are all an endangered species.
In a New Yorker article by Eric Schlosser, dated May 24, 2018, he wrote,
"The growing danger of the nuclear-arms race has failed to inspire much debate. Nuclear policy is no longer widely discussed in the media; the public has been told little about a subject of existential importance; and questions once passionately argued have been largely forgotten. Why do we have nuclear weapons? What they are for? How might they be used? And, at a time when a single American submarine can destroy the capital city of every country in the United Nations, how much is enough?"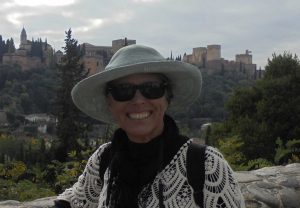 Times have certainly changed. I am gratified to witness the efforts of Greta Thunberg and the many climate activist youth of today. However, more attention should also be focused on the threat of a nuclear arms race. Taos is 45 miles downwind from the birthplace of the nuclear bomb, on sacred Native American land, which is now occupied by the Los Alamos National Laboratory.
It is my hope that the 2019 film festival will give audiences a deeper appreciation of the natural beauty throughout our planet and honor its diverse populations. It is also my wish that the Taos Environmental Film Festival will help spread important knowledge to help us all live together in a more peaceful and sustainable way.
Jean E. Stevens
BFA, MFA, University of California, Irvine
Member: Yoga Alliance and Sound Healer Association Retired educator, filmmaker, screenwriter and artist